CREDIT: @MATILDADJERF


*Disclaimer: Affiliate links are used, this does not cost you any extra when buying products*
It seems as though 2020 Autumn Winter fashion is about to have a Chandler Bing moment because I am seeing sweater vests everywhere and we can only credit the king of the style if we're heading in that direction. And maybe sweater vests might save something in 2020 because the style is way chicer than expected.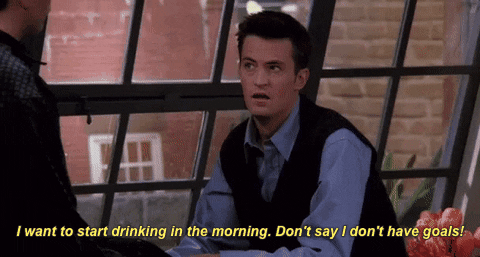 I've started to see the style creep out from various of the big influencers such as Matilda Djerf and honestly, didn't think I'd love it as much as I do. It's the perfect style for transition season that will work right through to Autumn Winter.
It mixes both preppy and grandpa chic, which is a strange combination without context but it works.
To style a sweater vest that is ideally fashion girl is wearing an oversized shirt underneath, paired with a pair of trousers (flares would be super cool) or a skirt and a little shoulder bag for statement. If you've got a Saddle-esque bag, then the way to go.
Want to try the style out? I've found the best sweater vest picks on the market right now to channel your inner Chandler Bing.
Sending you lots of love and hoping you're staying safe,